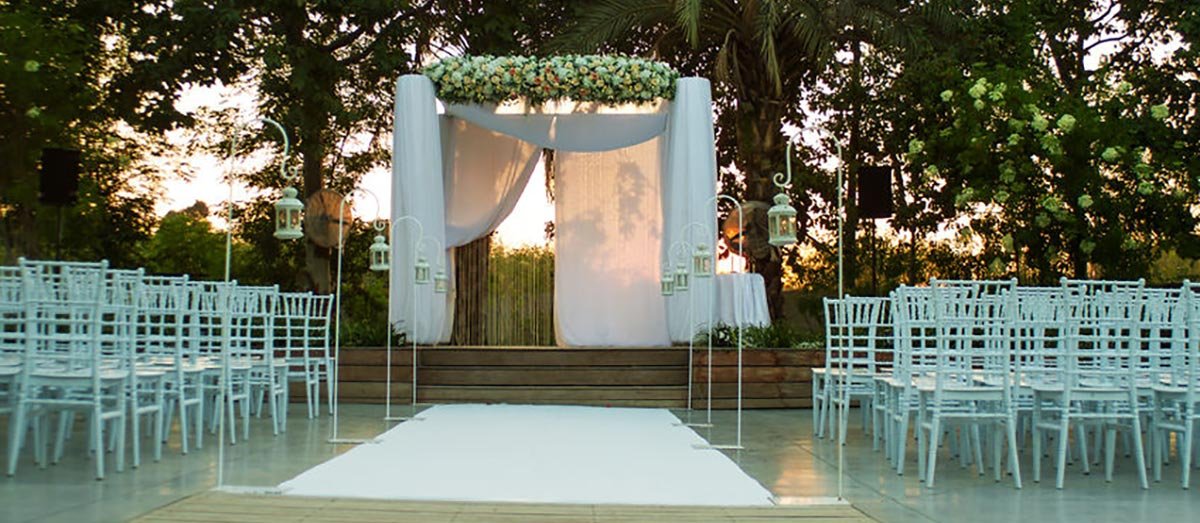 Jewish wedding music guide: your Toronto ceremony
Music plays an important part in Jewish weddings – and although the concept of Jewish wedding celebrations may conjure up images of folk tunes and "Fiddler On The Roof", there's more to it than that.
These days, the musician at a Jewish wedding will often play a range of contemporary or even secular songs. At the same time, most brides still want to include some traditional Jewish music.
Incorporating music into your Jewish wedding
You'll hear a number of different traditional songs announcing the entrance of the bride; the most popular include Erev Shel Shoshanim, Dodi Li (slowed down a bit) and K'var Achare Chatzot.*
Other popular songs for a Jewish wedding include Simon Tov (for the end of the ceremony and breaking of the glass) and Sunrise, Sunset (yes, it's from "Fiddler.") You may occasionally hear the Anniversary Waltz.
The two places where you're most likely to hear musicians at a Jewish wedding ceremony occur at the beginning (the entrance of the wedding party and bride) and the end (the breaking of the glass. Unlike other weddings, the signing of the registry documents normally takes place outside of the ceremony itself.
Over the years, I have performed a wide variety of music for Jewish weddings in Toronto. This includes traditional religious songs, popular Israeli melodies, secular music and popular songs.
Here are some songs for a Jewish wedding which couples have asked me to play in the past (many more available on request):
Agoda
Al Kol Ele
Baruch Haba
Bilvavi
Dodi Li
Erev Ba
Erev Shel Shoshanim
Hava Naghila
K'var Achare Chatzot
Simon Tov
Sunrise, Sunset
Have a listen to a few samples:
I will work closely with you to create a ceremony music program that suits your desired tastes and traditions.
*Important note: the Wedding March which is commonly used by other religions is generally avoided as its composer Wagner was well-known for his anti-Semitic beliefs.